You can control many of the smartwatch functions with your voice. You can make calls, dictate messages and more.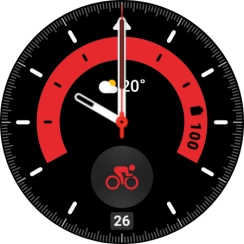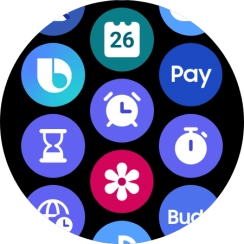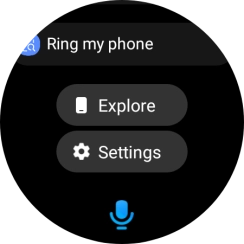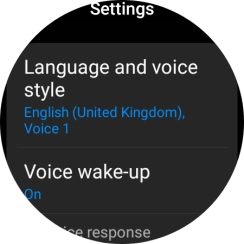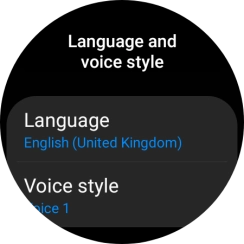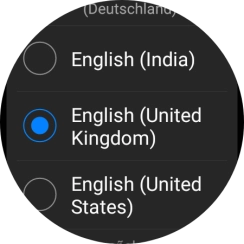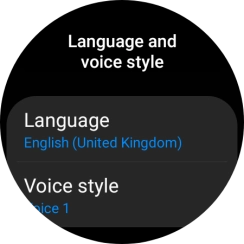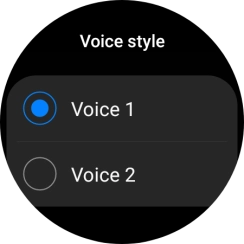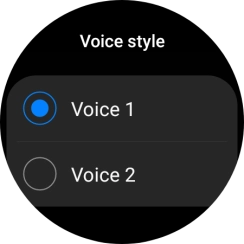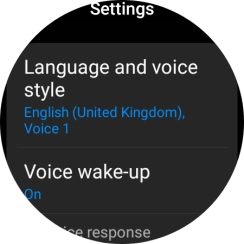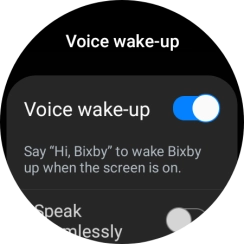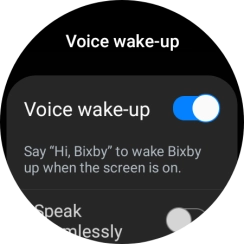 1. Open Bixby
Slide your finger upwards
starting from the bottom of the screen.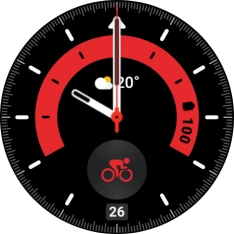 Press
the Bixby icon
.
To use voice control, you need to log on to your Samsung account on your phone.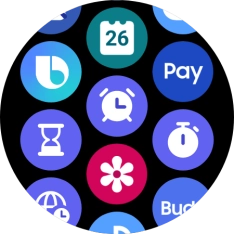 2. Select language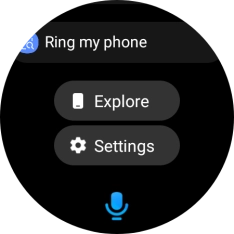 Press
Language and voice style
.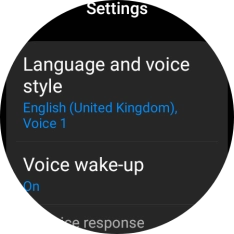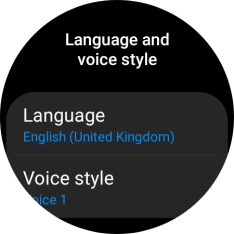 Press
the required language
.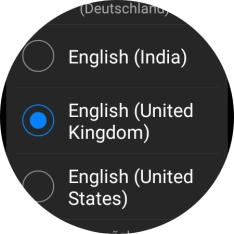 3. Select Bixby voice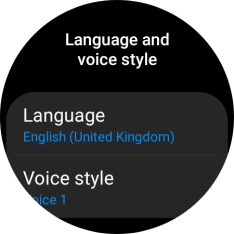 Press
the required voice
.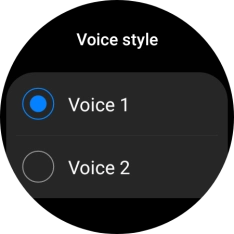 Press
the Return key
twice.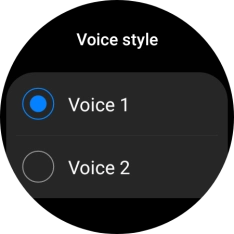 4. Turn voice activation on or off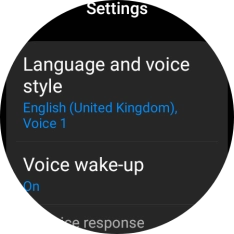 Press
the indicator next to "Voice wake-up"
to turn the function on or off.
If you turn on the function, you can activate voice control by saying "Hi Bixby" when the screen on your smartwatch is turned on.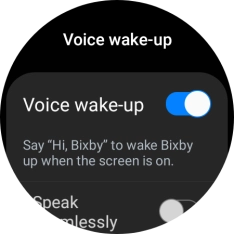 5. Return to the home screen
Press
the Home key
to return to the home screen.