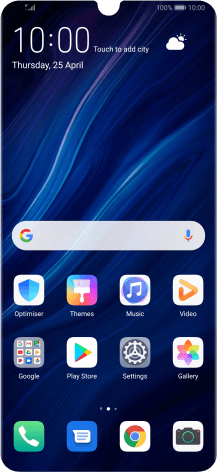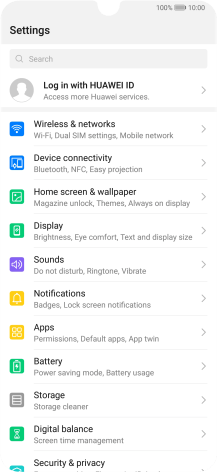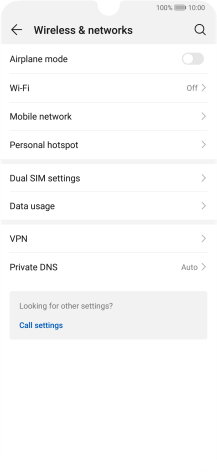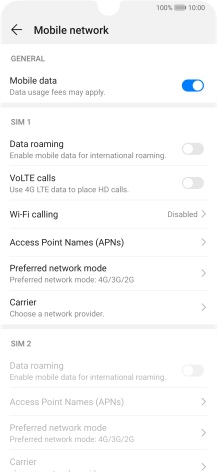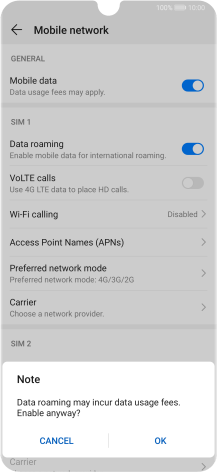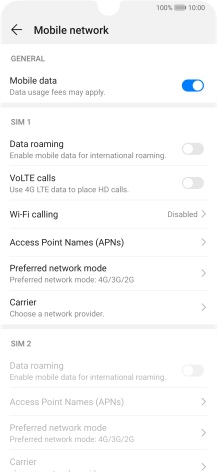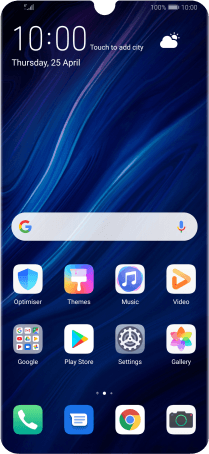 Press
Wireless & networks
.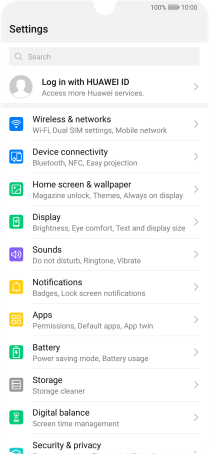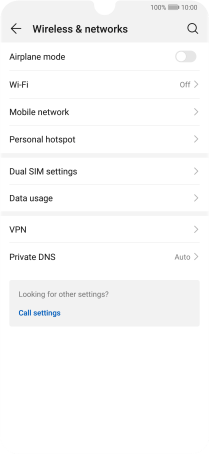 2

Turn data roaming on or off
Press
the indicator next to "Data roaming"
to turn the function on or off.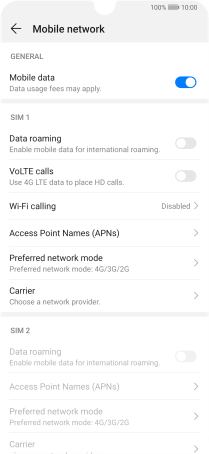 If you turn on the function, press
OK
.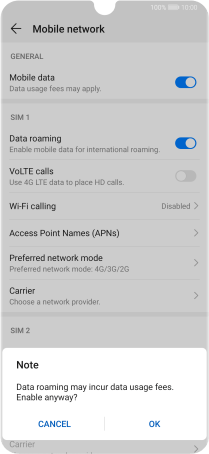 3

Return to the home screen
Slide your finger upwards
starting from the bottom of the screen to return to the home screen.