You can use your phone to create an internet connection from a laptop or desktop. Follow these instructions to use your phone as a Wi-Fi hotspot.
You need to set up your phone for internet to use this function. Click here for information on how to set up your phone for internet.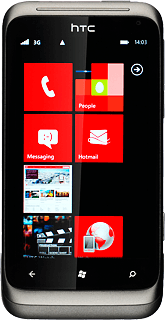 Find "Internet Sharing"
Press
arrow right
to access the main menu.
Turn on Wi-Fi hotspot
Press
the indicator
next to
Sharing
to select
On
Select settings
Enter Wi-Fi hotspot name
Press the field below
Broadcast name
.
Key in the required name.
Select security settings
Press
the drop down list
below
Security type
.
Press
the required setting
.
If you select
password required (WPA2)
:
Press the field below
Password (minimum 8 characters)
and key in the required password.
Establish connection
Turn on Wi-Fi on the other device.
Find the list of available Wi-Fi networks.
Select your phone on the list.
Key in the same password you entered in step 5 and establish a connection to your phone.
When the connection is established, you can access the internet from the other device.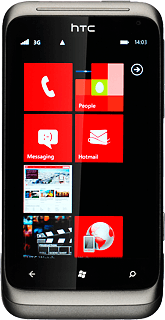 Exit
Press
the Home key
to return to standby mode.