Follow these instructions to use the radio.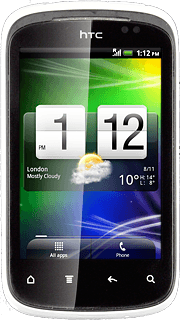 Connect headset
Connect a headset to the
headset socket
.
Find "FM Radio"
Press
All apps
to open the main menu.
Use radio
Follow the steps below to use the radio.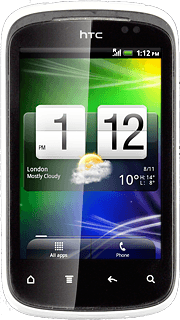 Manual tuning
Press
the indicator
at the centre of the display and drag it right or left to select the required frequency.
Automatic tuning
Press
arrow right
or
arrow left
to search for radio channels.
The radio searches for channels in the selected direction and stops when a channel is found.
Save channel
Key in a name for the channel and press
Save
.
Save channels automatically
Select saved channel
Press
the required channel
.
Turn speaker on or off
Press
Speaker
or
Headset
(depending on the current setting).
Adjust the volume
Press the upper or lower part of
the Volume key
to adjust the volume.
Exit
Press
the Home key
to return to standby mode.