When you use your phone's internet browser, various data is stored temporarily in the browser memory, such as cache and cookies. If you have problems loading web pages, deleting this data may help. Follow these instructions to clear browser data.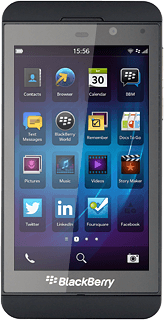 Find "Privacy and Security"
Slide your finger left across the display to open the main menu.
Press
Browser
.
Press
the dots
in the bottom right corner of the display.
Press
Privacy and Security
.
Clear browser data
Press
Clear Cookies and Other Data
.
A cookie is data saved by a web page in the browser memory. The data can be login information or other information about the choices you've made on a web page. Cookies allow the provider to adjust the contents of the web page to your preferences.
Exit
Slide your finger up the display starting from the bottom edge of your phone to return to standby mode.