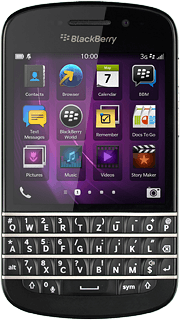 Press
the phone icon
.
Slide your finger downwards starting from the top edge of the display.
Press
the field below "Access Number"
.
Key in
(prefix) 5 (your phone number)
and press
the return icon
.
3

Return to the home screen
Slide your finger upwards starting from the bottom edge of the display to return to the home screen.