To receive voice messages, you need to divert your calls to your voicemail.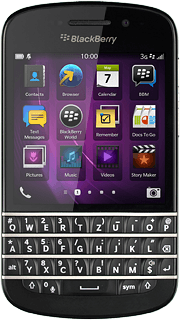 Find "Call Forwarding"
Press
the phone icon
.
Slide your finger downwards starting from the top edge of the display.
Turn on divert
After a moment, the current settings are displayed.
Press
the indicator
next to one of the following options:
Divert calls to voicemail
Press
the drop down list below the divert type
.
Key in
(prefix) 5 (your phone number)
and press
Save
.
Return to the home screen
Slide your finger upwards starting from the bottom edge of the display to return to the home screen.