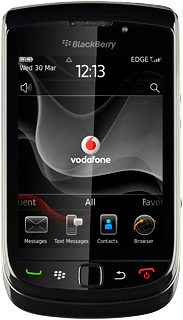 Press
the Menu key
twice.
2

Set up the phone for picture messaging
It is not possible to set up the phone for picture messaging as the phone is automatically set up. Follow the steps below to select more settings for picture messaging.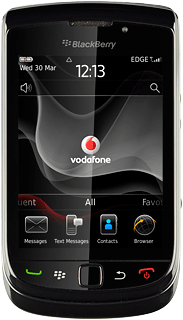 3

Select setting for receiving picture messages
Press
Multimedia Reception
.
4

Select setting for automatic retrieval
Press
Automatic Retrieval
.
5

Activate or deactivate delivery reports
Press
Confirm Delivery
to activate or deactivate the function.
When the box next to the menu item is ticked (
V
), the function is activated.
Press
the Return key
to return to standby mode.