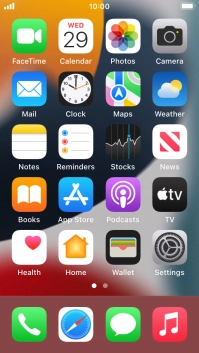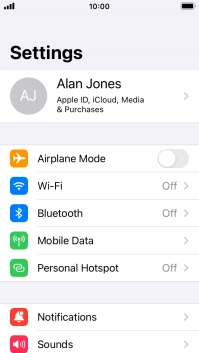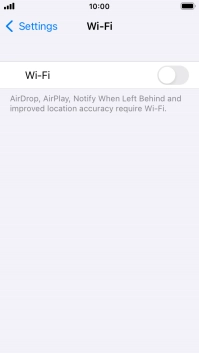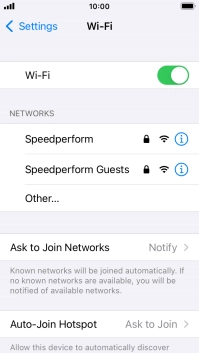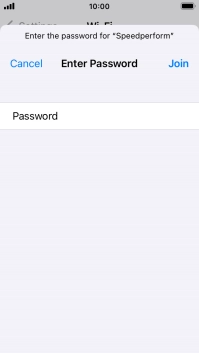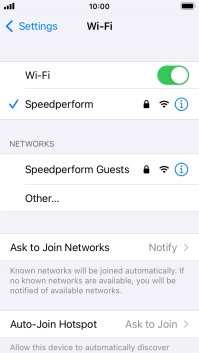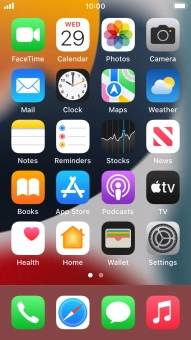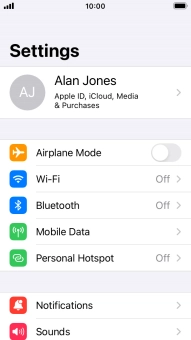 Press
the indicator next to "Wi-Fi"
to turn on the function.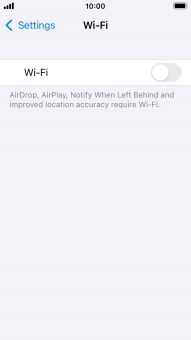 3

Connect to a Wi-Fi network
Press
the required Wi-Fi network
and key in the password for the Wi-Fi network.
Press
Join
.
You can get the password from the network provider or administrator.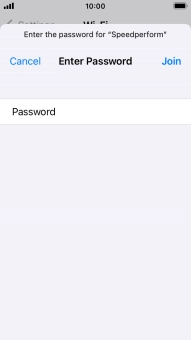 4

Return to the home screen
Press
the Home key
to return to the home screen.