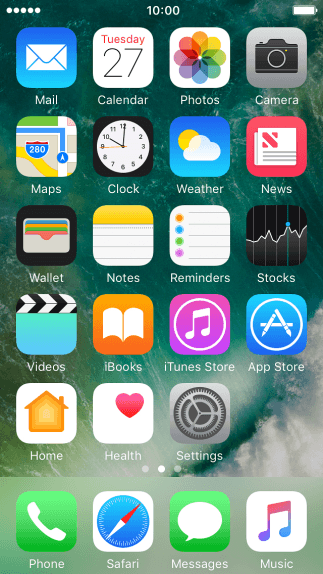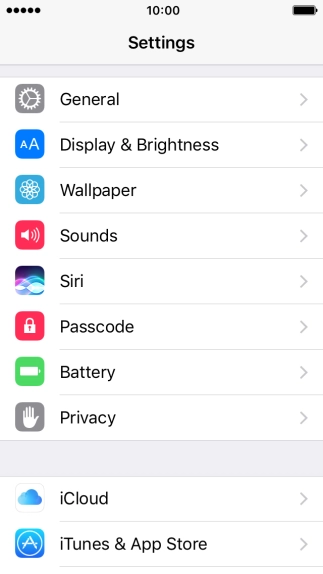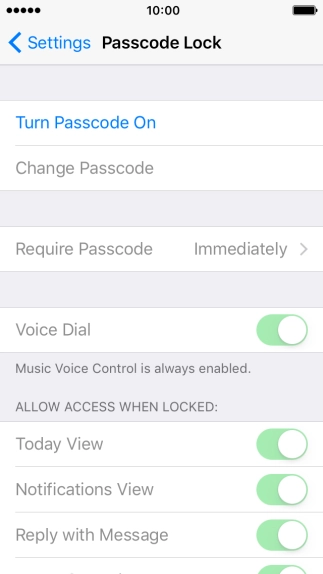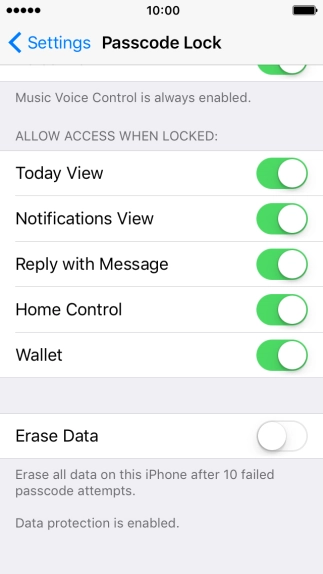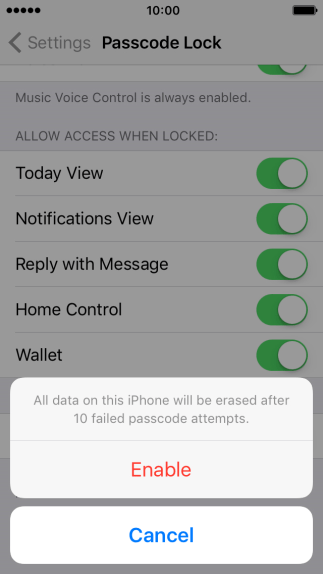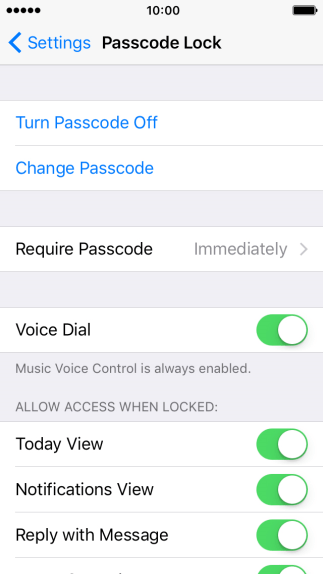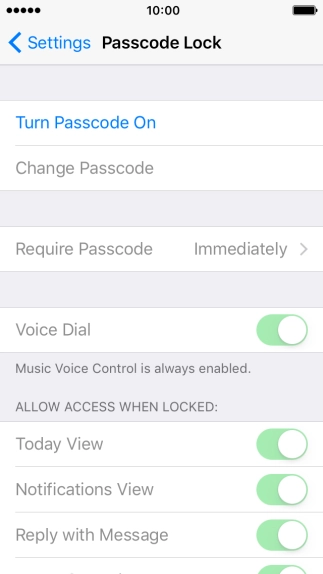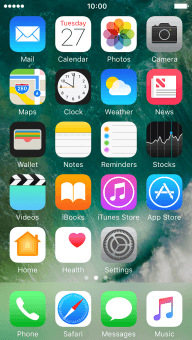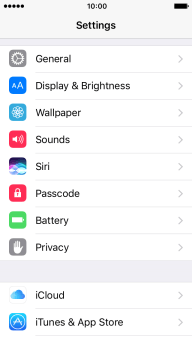 2

Turn on use of phone lock code
Press
Turn Passcode On
and key in a phone lock code of your own choice twice.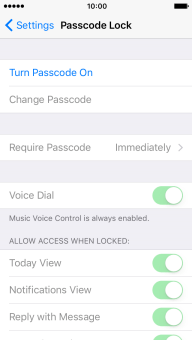 3

Turn deletion of data on or off
Press
the indicator next to "Erase Data"
to turn the function on or off.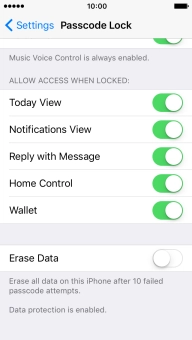 If you turn on the function, press
Enable
.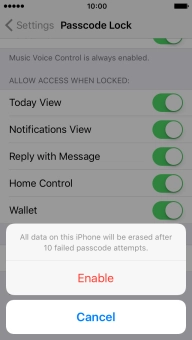 4

Turn off use of phone lock code
Press
Turn Passcode Off
and key in the phone lock code.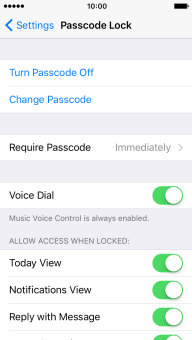 5

Return to the home screen
Press
the Home key
to return to the home screen.