Follow these instructions to turn the phone on and off.
The SIM card must be inserted before you can use the phone. Click here to see how.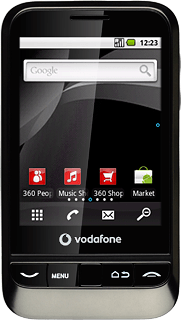 Press
On/Off
until the phone is turned on.
Key in the PIN and press
OK
.
If the SIM card is not accepted or an error message is displayed, it may be a faulty SIM card or a faulty SIM card reader. It is also possible that the phone is locked to another operator. Contact this operator for further information.